4 tags
Night Rose
model: Emma Chandler hair by Demi Brotherson  make-up by Sharon Fallon styling by Gemma Moore
3 tags
8 tags
A Boyish Charm - Editorial
*published in En-vie Magazine 2012 
7 tags
QT Fashion Week 2013 Gold Coast
PHOTOS BY: PIXIE BELLA PHOTOGRAPHY
8 tags
Overgrown - Editorial Story
models: Georgie King & Emma Chandler styling by Stacey Harvey
4 tags
7 tags
fresh new face: kayla smith
I recently shot this beautiful fresh face and was so pleased with the results, kayla has stunning freckled skin and the longest natural blonde bombshell hair I have ever seen. kayla has recently been scooped up Bettina model management, looking forward to seeing her name in lights! hair+makeup by leanne smith. 
10 tags
Watch
First of all! Huge Kudos to Caleb Graham for creating this incredible behind the scenes video, he has yet again wowed us with his amazing talent! I'm really proud to have such a talented videographer on the team to document our wild adventures! although this 3:13 minute film doesn't even being to highlight the complexities of the day! And secondly, the Pretty Reckless editorial and...
8 tags
Lily Cooper - Portfolio Snaps
4 tags
JEREMY STEVENSON | DRUCILLA TEMPLETON
model: Jeremy Stevenson makeup: Drucilla Templeton 
12 tags
FIRST SHOTS OF 2013
photography by pixie bella model - abbie weir
9 tags
PRETTY RECKLESS THE COLLECTION
6 tags
BTS of Rebel Brides
Last night I got to help out at a bridal photoshoot, shot by one of my favorite photographers Adam Hourigan. Here's some of my behind the scenes shots of the beautiful chaos.
Behind the Scene of the Chaos!
5am Sunday morning - cold, wet, raining. The sky is dark, but the streets are darker, not a person in sight… Meanwhile, upstairs at Kerrie DiMattia's Hair studio - music pumping, a rush of creative juices, clothes and jewellery flying left right and centre, an overflow of shoes and a sea of extension chords. Absolute chaos! 2012's creative team see's the largest collaboration yet, with...
PRETTY GIRL SWAGGER
MODELS: EMMA CHANDLER & ANGELA GILBERT STYLING & MAKEUP BY STACEY HARVEY
5 tags
Madison Crisp
REVIVAL YAMBA LOOKBOOK
MISS UNKNOWN FAQ'S
Pixie Bella Photography is looking for TWO fresh new faces to photograph! (aged 13-25) This is an excellent opportunity to kickstart your modelling portfolio and walk away with some amazing prizes!  THE PRIZES TWO WINNERS will receive a Fashion photoshoot valued at $350.00. The winners will also be professionally styled for the photoshoot courtesy of Podium, Country Style Yamba, Kerrie DiMattia...
12 tags
There's something about Patrick!
Photography journal by Pixie Bella Muse: Patrick Delany 
17 tags
Girls of Neverland
Earlier this year I photographed the 2012 Neverland Winter Collection. The amazing Tink has created some of the most beautiful and unique garments at such affordable prices! check out her online shop here! http://neverlandclothingbytink.bigcartel.com/ We all had such a great day photographing this campaign, big thanks too our wonderful models: Abbie Weir and Zoe Ellem, our makeup artists Tara...
12 tags
People throw rocks at things that shine
  Quite recently I've noticed creatives in my area- photographers, hairdressers and makeup artists in particular, are slogging up and coming artists in their field. It's only natural to feel a pinch of rivalry or antagonism but what they have failed to recall is that they were once 'Amateurs' too.  They too once struggled to understand lighting, failed to create the...
8 tags
Watch
Last Sunday I shot a hair and beauty editorial 'Roll up, Roll up' for Kerrie DiMattia Hairdressing. Check out the marvelous behind the scenes video Alex King shot for us. facebook.com/dimattiahairdressing facebook.com/alexkingfilm
15 tags
oh snap! getting close and personal with abbie...
11 tags
Lara Jade: Inspirational Fashion Photographer
Photo by Oscar May As an aspiring photographer nothing fuels my vision more then an influential figure that I can strongly relate to. Around the age of 14 I discovered Lara Jade's work on Deviant art, over the years I have witnessed her personal style grow and have become enthralled by her attitude to the photography industry.  I strongly admired her technique and her ability to take...
Behind The Scenes with Abbie
Here's a little sneak preview of last Wednesday's photoshoot with the beautiful Abbie Weir. The "Free From Influence" photoshoot will be released early next month, until then- Enjoy! 
2 tags
Questions & Answers: February
teagan-emily asked: Love your work :) Do you only like photographing certain types of models ??  Thank you, when selecting models for personal projects I generally pick people that bring lots and fun and energy to the shoot! usually close friends. Anonymous asked you: what camera do you have? and any recommendations for lenses? sizes? aperture? etc. xx I use a Nikon D7000 and a Nikon...
5 tags
Indonesia: Photo Diary
2012's travels to Indonesia has opened my eyes unbelievably so. Traveling here as a younger teen it was hard to mentally get past the culture shock and the amazing retail (naturally) but this time has turned a new chapter as we ventured deeper into the heart of Bali. Monday's adventure to the Monkey Forest in the heart of Ubud was amazing and I got to test out my skills in the...
A New year, A New lens and a Newly renovated blog
A new year, a new lens, a new year's resolution and a newly renovated blog. These four factors are what 2012 is going to be primarily focused on.   A new year; This year above all years is the most important, the very first year of my life as an adult and the very first year of my life without school. 2012 will bring upon the greatest and hardest changes, I'm already finding it hard to say...
Watch
Who wants to see something amazing?! Check out this awesome behind the scenes video of the Young, Broke and Fabulous photoshoot! Such amazing talent from Caleb Graham! 
1 tag
2 tags
5 tags
Watch
Check out the behind the scenes preview for my new photoshoot "Beauty Blossoms"! Makeup by Tara Hoggan. Models: Abbie Weir, Gemma Cahill, Monique Matthews and Ebony Matthews. Hair by Lexie Marcus. Assistance: Taylor Collie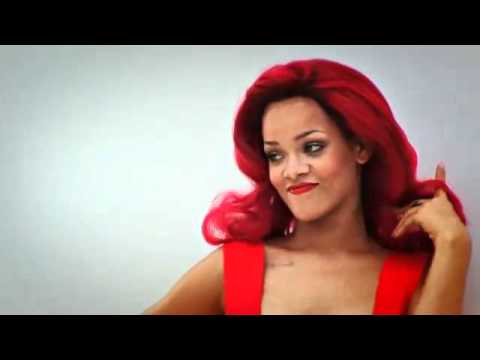 2 tags
3 tags
2 tags
1 tag